Once you catch your breath in Utah's highest elevation city to sit down and write, Peanut Butter Publishing is waiting for you. Salt Lake City authors work diligently, and this has led to very enticing and successful published works. The beautiful snow-capped peaks of the Wasatch Mountain range capture the interest of many, but the books published by the authors near this great place will impress you too. Become a part of this elite group of authors and see your work deservingly take form in a published book. Salt Lake is a very active city both physically and creatively, and we can help you along your journey.
Peanut Butter Publishing Books in the Salt Lake City Area:
---
The Purple Wash by Minnie A. Collins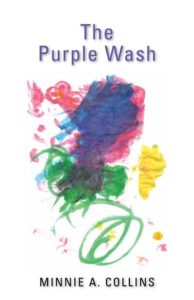 Minnie is a creative and detailed oriented woman. Her outstanding poetry has provoked intense emotional responses from her readers. Her recreation of sensory details shows her childhood and adult experiences. Being raised by her grandmother, she now treasures her rigid upbringing, which resonates with her family. Memories of laughing with her children, being overwhelmed by work and marriage, even questioning political and historical events fill her nightly journal, a reprieve from daily frustrations as well as a place to speak without judgement.
Minnie's work has appeared in several journals and exhibits, such as: Innovations Abstracts (University of Texas at Austin), Threads (Author House 2009) and Quiet Shorts 2011. Her book is available at several book stores in the northwest.
"Minnie Collins is truly a creative soul who has the inner vision to see and to interpret with words the essence of life in the world around her. Reading her poetry brings me close to the people, places and emotions that are the various themes that she writes about. As a fellow artist, her poetry inspires me to reach deeper inside myself to find that natural source of creative energy."
– Al Doggett, Artist
"If the murky mysteries of the twentieth century American experience are an enigma to you, then The Purple Wash is your passport to a poetic exploration of this phenomenon. It comprehensively explores childhood, coming of age, old age, and an array of social agonies that continue to abide with us today. Minnie Collins' literary artistry will animate your senses."
– Esther Ervin, Artist, Curator
---
Creation by Grand Design or Evolution by Jennielean Nielson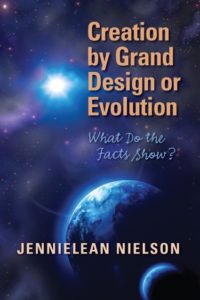 Salt Lake's authors are very passionate. Peanut Butter publishing or Classic Day publishing gives authors the opportunity to have their say. Books are an amazing avenue for people to share their ideas. Jennielean Nielson wanted to share hers.
This book takes on the ongoing debate between evolution and the Grand Design, challenges the scientific method, and what she believes constitutes as truth. Take the opportunity to read her ideas and her thought-provoking material.